Driving Local Expansion and 200% Increase In Sales Over 2 Years
Centre for Success is a premier training and coaching institute that offers comprehensive classroom preparation programs for tests such as IELTS (General and Academic), CELPIP, CAEL and PTE.
What we wanted to achieve

1) Gain ranking for CELPIP coaching keywords
2) Focus on Local SEO to gain brand awareness
3) Increase leads by 40%
Centre For Success had goals to build site authority, improve keyword ranking, boost organic sessions, and increase lead generation quantity and quality. They needed a creative SEO campaign from a reputable SEO agency to help B2C customers in the education industry find their highly specialized services.
Our team designed and delivered a multi-tiered digital marketing campaign to promote all areas of the Centre For Success using a range of digital advertising techniques across primary channels, Google and Facebook, while also leveraging Instagram, LinkedIn, Google Search and Google Display.
When new customers come to us for SEO support, they're often concerned that an agency won't be able to understand the subtleties of their business or the specific language of their niche. We love proving to new customers the way we can get creative with language and translate SEO solutions into revenue growth.

Learning the Language to Speak to Prospects

Centre For Success operates in a relatively new niche and needs to present its solution to customers who might not be looking for what they offer. Our strategists did a keyword research deep-dive to discover industry terminology that prospects would use in search engines. This rigorous effort yielded keywords with both volume and plenty of ranking potential based on the Centre For Success website.

Conversion Optimization & Technical Updates

In addition to the ongoing SEO campaign, we optimized Centre For Success's website for conversion and improved overall architecture. We also ran technical updates to make sure the campaign was poised to yield maximum gains from increased traffic.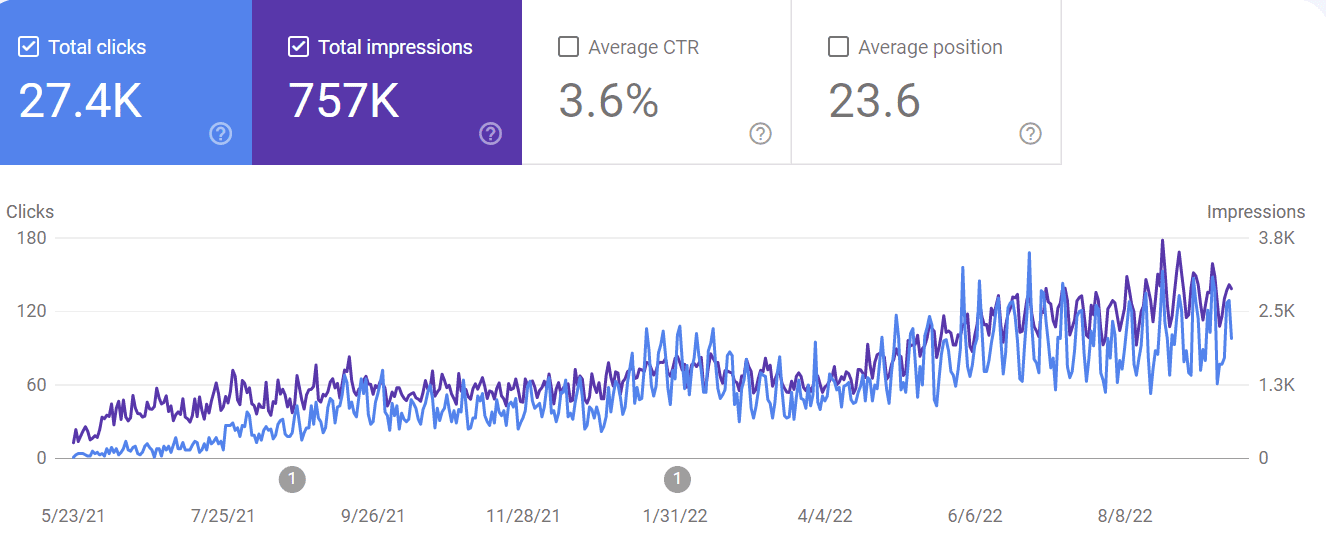 As a result of their SEO campaign, CFS has shot up in search results, claiming over a dozen number one spots for strategically significant keywords. Leads have exploded, placing their sales team in the enviable position of struggling to keep up with new business.

Organic Traffic Up By 300%

SEO content and page optimizations created a steady and sustainable increase in organic traffic. Since partnering with Fraser Marketing, CFS has tripled its organic web traffic. The speed with which they made SEO improvements to their site has contributed to the remarkable results they've seen in their first year of our partnership. CFS's long-term commitment to SEO continues to pay off as traffic growth and revenue generation continue up and to the right on every metric we measure.
We're far from "one hit wonders".
Fraser Marketing produces spectacular results for every client. Our unique approach is what allows us to create a special experience for every client
I have been working with Fraser Marketing for the last year and have experienced a noticeable increase in the number of customers. I am very impressed with their work and would recommend it to anyone who is looking for a marketing agency in the Fraser Valley!
Manager, Centre For Success
website that drives sales
Visitors judge whether or not they trust your business from the moment they land on your site. Design, copy, UX, mobile performance, and speed are a lot to juggle – but your customer's confidence in you depends on it.
Great Glasses's Case StudY
optometry's profits up by 20%
See how we consistently generate spine chilling ROI for our clients. How they reduced their sales slump by getting rid of advertising inefficiencies,

What we did for them: